Tree of Life Celtic Bangle - Personalize with your birthstone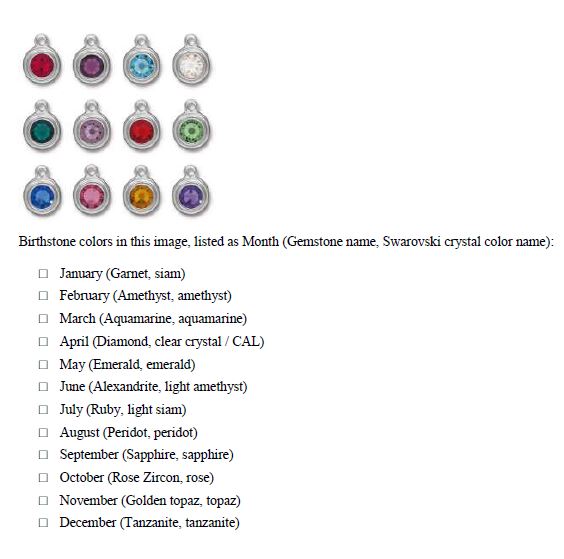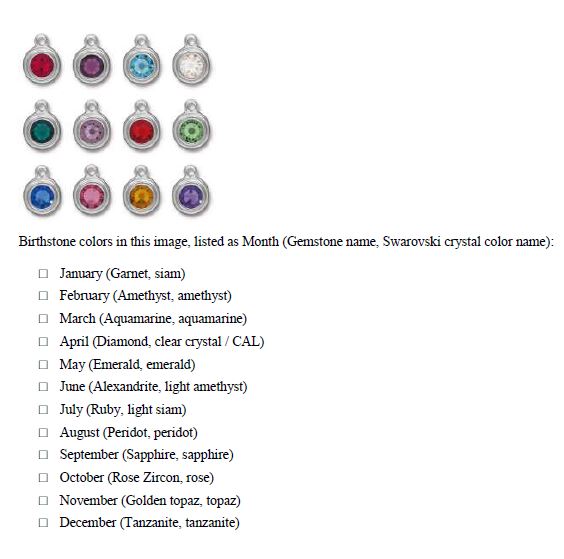 Tree of Life Celtic Bangle - Personalize with your birthstone
Create your own unique Tree of Life Celtic bangle! The Celtic Tree of Life is often drawn showing the branches reaching skyward and the roots spreading out into the earth below symbolizing the Druid belief in the link between heaven and earth. Trees were an important aspect of Celtic Culture. They provided shelter and food, and warmth through fire wood.
Choose your birthstone charm and type of bangle.
Each bangle has three charms:
Tree of Life charm - silver-plated lead-free pewter

choice of Swarovski crystal birthstone charm - Rhodium Plated

small Celtic cross charm - silver-plated lead-free pewter
Double Loop Bangle choices are:
Silver Plated Brass Wire Bangle

Stainless Steel Bangle
See photos for birthstone charm colors. See list below with birthstone months and colors.
Birthstone color choices listed as month then Gemstone name and Swarovski crystal color name):
□ January (Garnet, siam)
□ February (Amethyst, amethyst)
□ March (Aquamarine, aquamarine)
□ April (Diamond, clear crystal / CAL)
□ May (Emerald, emerald)
□ June (Alexandrite, light amethyst)
□ July (Ruby, light siam)
□ August (Peridot, peridot)
□ September (Sapphire, sapphire)
□ October (Rose Zircon, rose)
□ November (Golden topaz, topaz)
□ December (Tanzanite, tanzanite)